In recent years, when Uzbek president Shavkat Mirziyoyev was in power, the country has taken significant steps towards digitizing its economy and society. It has adopted several regulatory documents, including the "Digital Uzbekistan-2030" strategy and the "New Development Strategy of Uzbekistan for 2022-2026." All of these documents aim to transform the economy, industry, and society through digital technologies.
The measures outlined in these documents have already yielded significant results. For example, between 2020 and 2022, the volume of services in the "information and communication" sector increased by over 1.5 times, from 13.9 trillion sums to 22.9 trillion sums. Additionally, the digital economy's contribution to Uzbekistan's GDP increased from 1.99% in 2020 to 2.77% in 2022.
During the same period, there was a significant increase in the exports of information and communication technology services, rising from $169.3 million to $306 million. The export of computer programming services also experienced a notable increase, from $15 million in 2020 to $123 million in 2022. This suggests that the sector is fulfilling its potential, with approximately 30% of the 1,122 companies located in the IT park currently exporting.
As of September 1st, 2022, the number of foreign companies operating in the area has increased from 18 in 2020 to 165, indicating that the business conditions have improved over the last two years.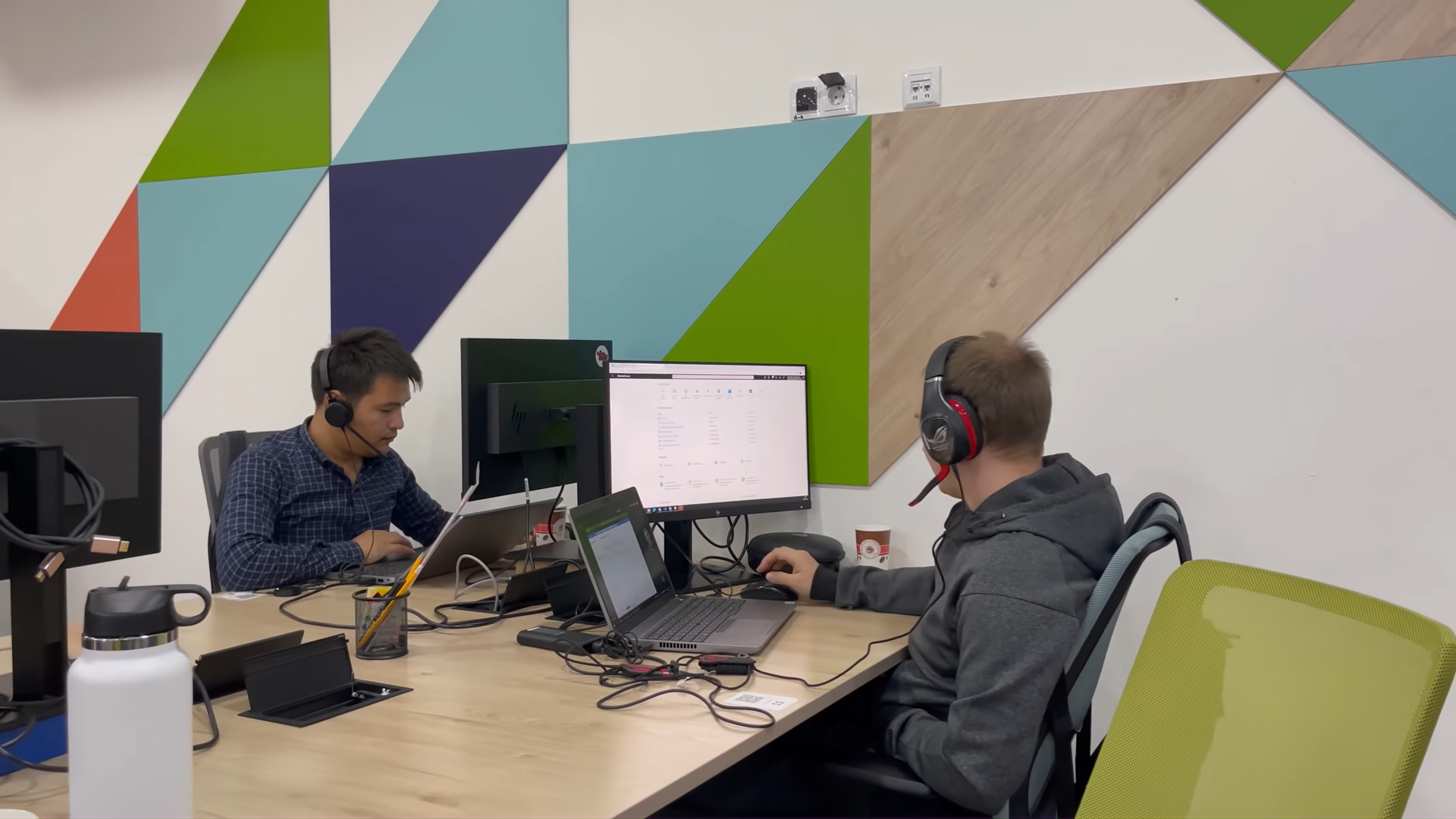 Digital Infrastructure
The telecommunications industry has experienced considerable growth with various investment projects. These projects include the development of a mobile communication network ($208 million), telecommunications infrastructure ($92.2 million), data centers ($28.6 million), and improvements to the software development environment ($40 million).
Over the past two years, 22.3 thousand new base stations have been installed, bringing the number to 54 thousand and resulting in the development of the mobile telecommunications network. Mobile coverage in the region has reached 99%, with broadband mobile internet coverage at 98%. There are currently over 31.0 million internet service users and 29.5 million mobile internet users among the population.
2021-2022, an additional 102,000 km of fiber-optic communication lines were constructed, bringing their total length to 170,000 km. By the end of 2020, broadband Internet was accessible to 2.7 million households, business entities, and social facilities. Over the past two years, 1.7 million broadband ports have been installed, enabling 4.4 million users to connect to them.
The Internet's speed has been improved by increasing the bandwidth of international packet switching centers from 1,800 Gbit/s to 3,200 Gbit/s in 2022. Additionally, the capacity of telecommunication backbone networks has been increased to 600 Gbit/s for the inter-regional level and up to 60 Gbit/s for the inter-district level. Furthermore, operators and providers are now charged 25% less for Internet services than at the beginning of 2021.
With continued investment into this industry by both public and private sectors, we can expect even more progress in transforming the country's economic landscape through technology.