The sitemap file is located at the root of the site and contains data about the pages of the site. This file must contain links to all the pages of the site. Why do I need it? To make it easy for Google's search engine crawlers because they constantly have to access and analyze sites until they run out of crawling budget.
In this article, we'll understand what a sitemap should be. But before we begin, we'd like to recommend one great SEO service that will help level out a lot of routine work. For example, if you need a SERP checker tool, pr-cy.io is the place to find it.
When might I need a sitemap?
Here are a few cases where you can apply a sitemap without fear:
If the project size is very large, in which case sitemap will help search engine crawlers not miss new pages.
If your site has multiple unrelated pages, if that is the structure of your site, you better have a sitemap that will allow search engine crawlers to locate and index them.
If the site is new and has a small number of external links.
If the site is a lot of multimedia or news content.
By the way, it is very important to make a remark that search engines do not guarantee a page in the index, even if it has a link to it in the sitemap. Keep that in mind.
What are sitemap types?
There are two types of sitemap: XML and HTML.
HTML
An HTML sitemap is a single page listing the links to the major sections. You have probably seen these on various websites (mostly at the bottom). They are designed more for users and not for search engines, so they have some limitations. For example, it is not recommended to place more than a hundred links in them.
HTML sitemap – this is a useful element in terms of ease of navigation. This file can be made visually more attractive using CSS, JavaScript, and other layout tools. But t for indexing and SEO promotion is much more important XML.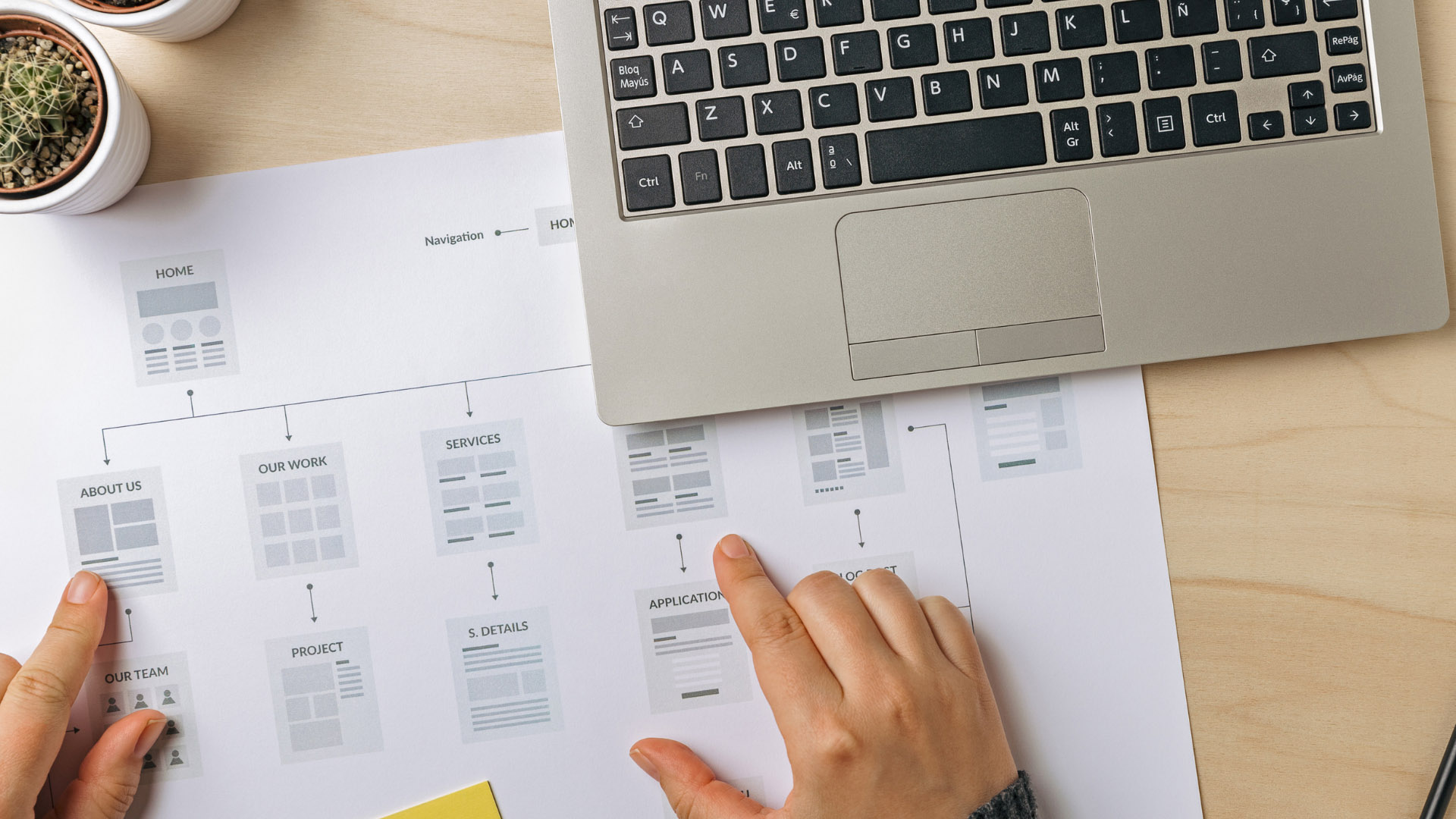 XML
An XML sitemap is a file that is located at the root of a resource to which no ordinary user has access. But he sees the search engines. Unlike HTML, XML allows you to post many more links – up to 50,000. Moreover, it is possible to specify update frequency and priority for these files.
By the way, there is also a special XML sitemap for images and videos. But they are used quite rarely because their role in the SEO-performance of the site is not important.
Where can I generate a sitemap?
Here are some quality sitemap file generators that will save you a lot of time.
XML-sitemaps
XML-sitemaps is an online generator with a limit of 500 URLs. No registration is required to use the functionality – you can get a ready-made file without it. You can also download the sitemap in XML format or get it by email and then put it on your website.
Flowmapp
Using Flowmapp is free, but you can do it only after registration. This service allows you to create high-quality sitemaps.
Writemaps
Writemaps is a great service for designing sitemaps and content planning. However, you can use this service for free only after registration. But if you buy a premium subscription, the range of actions opened up can really surprise you.
For example, you will be able to export finished files to PDF, create colored pages of the site, add and distribute content, create sections, and share them via a link with team members.
Gloomaps
The necessity of registering is the main advantage of Gloompas. As soon as you launch this utility, you will immediately find yourself in a working environment with a minimalistic design. The interface of Gloompas is intuitive and easy to understand. What's also noteworthy is that the sitemaps removal processes are quite fast here.